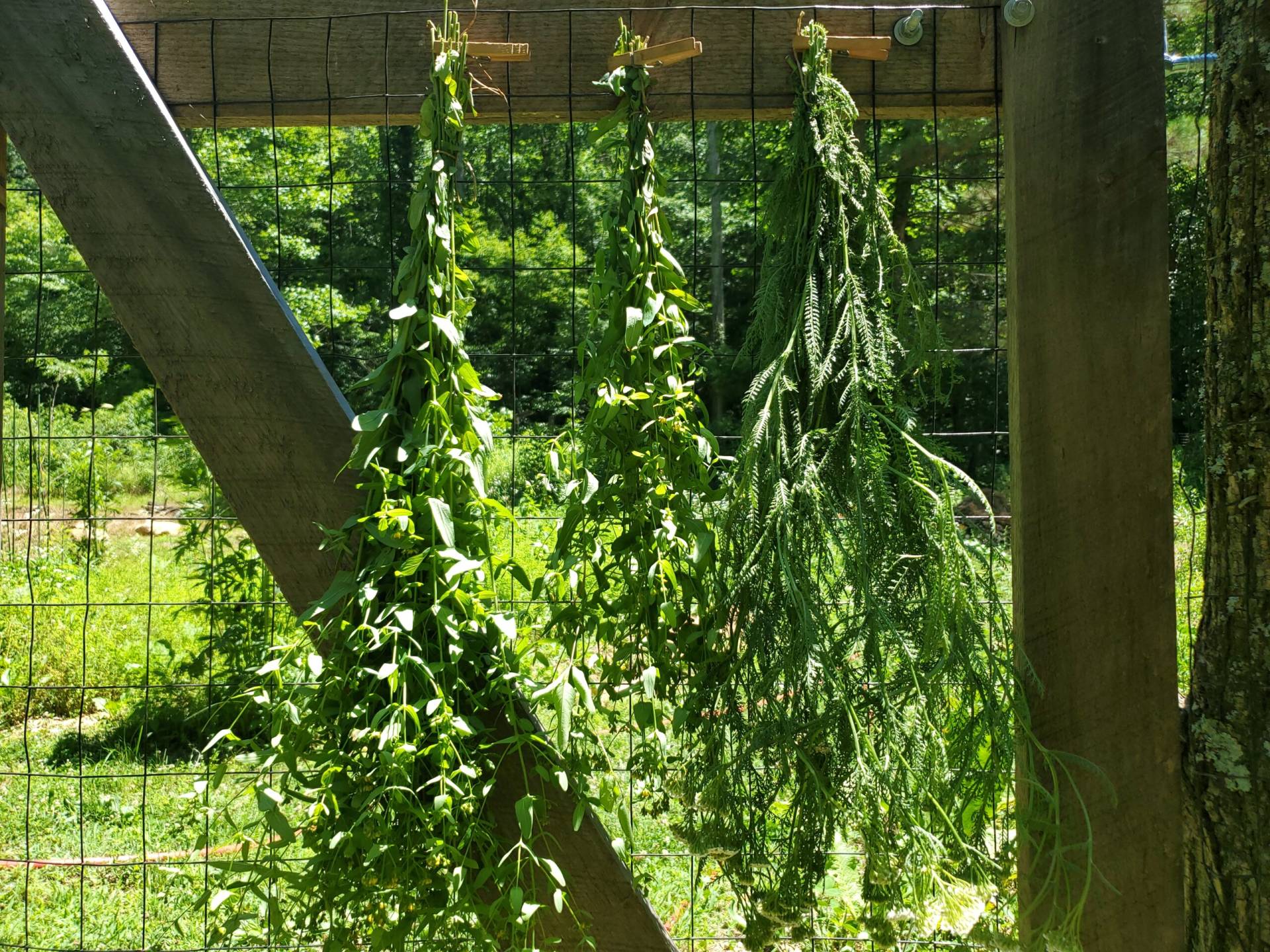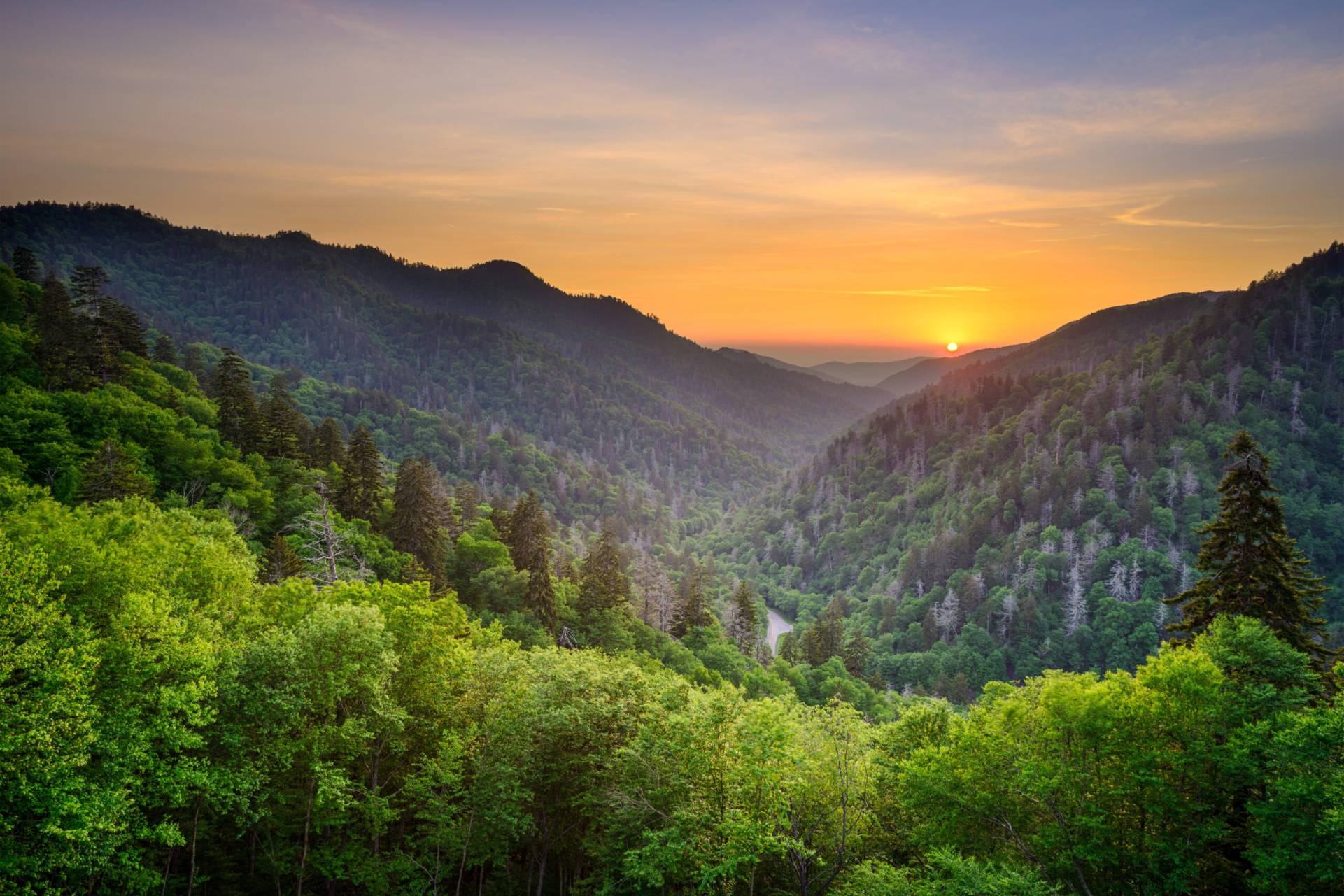 Full 1
Our mission in opening the U-Pick Apothecary is to provide a garden where anyone can come to safely and legally harvest herbs to use for food, tea or medicine.  
Full 2
Come immerse yourself in the rich bounty of southern Appalachia.
In a 2.5 hour private U-Pick Experience you'll be guided through herbal gardens and introduced to some of North Georgia's best botanically diverse medicinal plants.
We hope that by opening our gardens to the general public we facilitate a reconnection to the land and the good things that come from it. Whether you are a herbalist wanting local herbs for your own medicines, a cook that has a need for pungent spices, or simply a person that appreciates a hand picked cup of tea, please come join us for an afternoon in the garden and take home some fresh herbs to enjoy.
We use absolutely no chemicals in the garden.
"I went with a few friends for the u-pick apothecary class and it was amazing! The farm itself is a delightful and magical spot that feels so relaxing and peaceful. The owner Caleb has an extensive knowledge about and passion for plants, plant medicines, and the natural world. He was incredibly generous while not being overwhelming, so we went home feeling empowered to put our new skills to work. I definitely want to go back to see and learn more this summer. Highly recommend!"
– Jennifer
"This was an amazing experience. We learned so much about the 'weeds' that are actually edible and medicinal herbs that are right under our feet! I highly recommend this experience. It was fun and educational."
– Starr
Scheduled U-pick Days Coming Soon…
Saturday, December 11th
Join us for the last U-Pick event of the season! We will be focusing on making a nutritive salve that is wonderful for the skin. Whether it's bug bites, dry cracked hands, cuts or scrapes this class has something for you. Participants will hand pick and take home fresh herbs from our garden that they can dry and then turn into a salve or oil. Full instructions will be supplied to finish your herbal remedy at home. Come learn some of the most abundant seasonal herbs that are rich in nutrients, which the skin needs to heal. We will be making a batch of homemade witch hazel!
Join me in the garden for a quick overview of seasonal herbs and how to use them. We typically discuss a handful of plants and then participants are free to collect what's available. This is a great way to take advantage of seasonal teas and local nutrition to keep you and your family healthy throughout the year!
Don't know how to use the plants? No worries – we have an introductory discussion before we set you loose to harvest in the garden! In this class we'll cover the guidelines for the garden, basic herbal preparations and historical uses for the plants that we currently have in season. After the introduction, each participant is free to harvest their desired plant material.
2 Hour
$15 per person
Up to 12 guests
12:00 PM
December 11th
Private U-Pick Experience
Herbal U-Pick
Come immerse yourself in the rich bounty of southern Appalachia. We will follow the stream to the herbal garden spending time on our way to stop and meet some of the wonderful medicinal plants that nature provides in abundance all around us. Time will be taken to carefully speak on how these plants can be used and how to prepare them. Based on some of your own feedback, we will select a few plants to respectfully harvest and process – ultimately you will leave with a hand full of herbs/preparations that are special and specific to you, made from scratch, and from plants that you harvested.
We can browse the herbal library for further research and recipes.
We will have access to dried herbs that are currently not in season. Keep in mind this course will get you started and you may have to refine or finish your folk remedies at home. Information for finishing your herbal preparations can be found on the resources page of the site.
This event is always private to your party insuring you get hands-on and one-on-one attention to carefully identify and learn to use the selected herbs.
2.5 hour
$65 per person
Up to 6 guests
Recommended 10+
Why Pick your own herbs?
We believe a hands-on connection with nature is essential for a healthy life and a healthy community. Humans are a part of nature whether we want to admit it or not. There is something deep inside all of us that longs for a connection with the natural world and there is no better way to foster this connection than getting your hands in the dirt, or smelling the volatile oils from holy basil or lemon balm as you collect herb to consume. Realizing where our food and spices are coming from and interacting with them while they are still a living plant greatly deepens your appreciation of what we are consuming. Becoming part of the cycle of the world, the bugs, the soil microbes and more will heighten your awareness of how it affects the body. Not only will you appreciate and know your herbs better, you will have fresher product that is often of higher quality than its store bought counterpart.

It becomes apparent when picking your own herb what it takes to a have reciprocal relationship with nature and how we can ensure there is plenty for future generations.
What to do with fresh herbs?
This is copied from the resources section of the site, visit here for more resources.


It's important to handle your herbs properly after harvest. Below we outline some of the ways to handle your herbs after picking.

Using herbs fresh: Before drying your herbs, consider if the herb you have would be better utilized fresh or if it is appropriate to prepare a fresh herbal extraction. Lemon balm and other mints, for instance, have volatile oils that dissipate rather quickly. Dried herb can still be useful, but in this case fresh may produce a stronger, tastier preparation. Fresh infusions can often be made in place of dried infusions if the herb is needed right away. I recommend always researching individual herbs, as there may be a few that should only be used when dried. Fresh herb can also be used in tinctures, I recommend an alcohol content of above 65% as the water content in the herbs can cause spoilage. Once again, this is herb dependent and some recommend as high as 95% alcohol. For dried herbs typically around 50% alcohol is sufficient.

Drying herbs for later use: If you decide it's better to wait or you need to dry your herbs before use that can be achieved multiple ways. Simply leaving herbs on the counter in a house that has HVAC or air conditioning should sufficiently dry most herbs out in a few days to a week (in some cases longer). A dehydrator or any type of dry, warm air will speed up the process. Most herbs can be dehydrated at 100*F or less, keeping in mind herbs should be kept out of direct sunlight.

After all herb material being used is completely dry and crumbles to the touch it can be placed in an airtight jar and keeps for up to 6 months-1 year. Don't powder herb until you plan to use it, I keep leaves as large as possible in glass jars until I'm ready to use to help prevent oxidation and degradation of the herb.

Barks: Barks and twigs can sometimes take longer to dry but often hold up better. Hang to dry somewhere with good circulation or use a dehydrator. Seal in an air tight container – some dried barks will last for years!

Roots: Roots may need to be sliced before drying,
In need of an herb and think we can help? Email us.