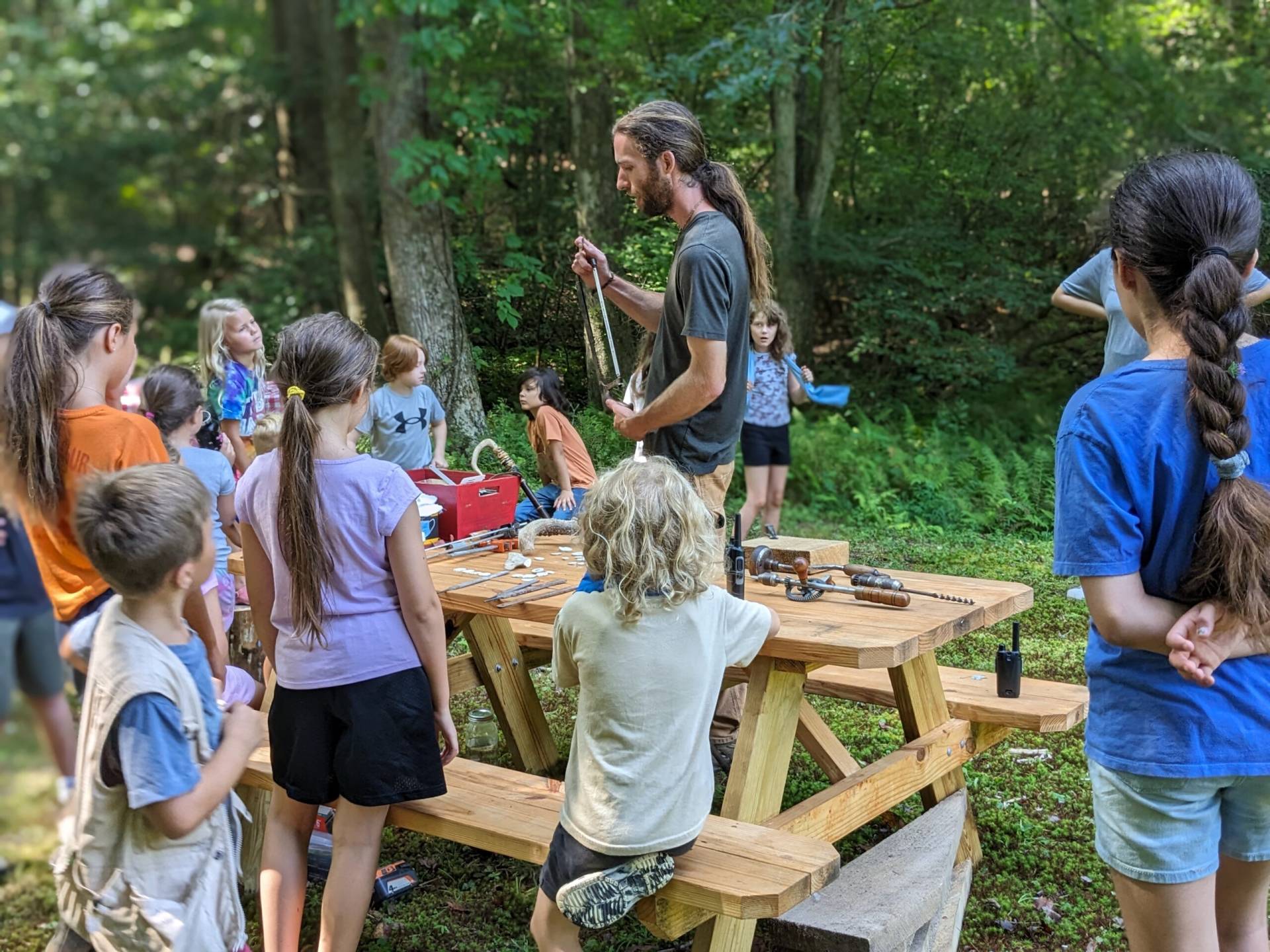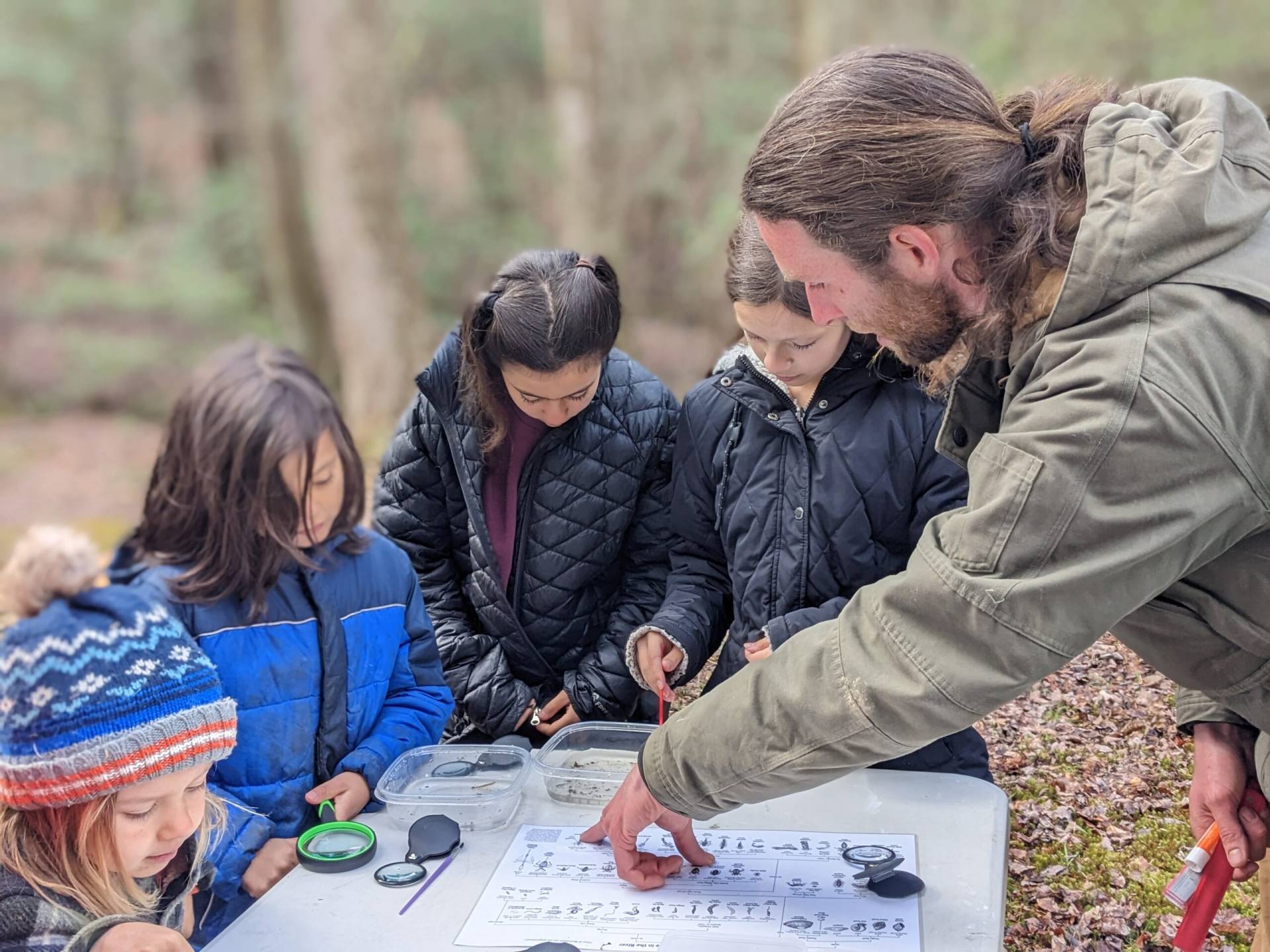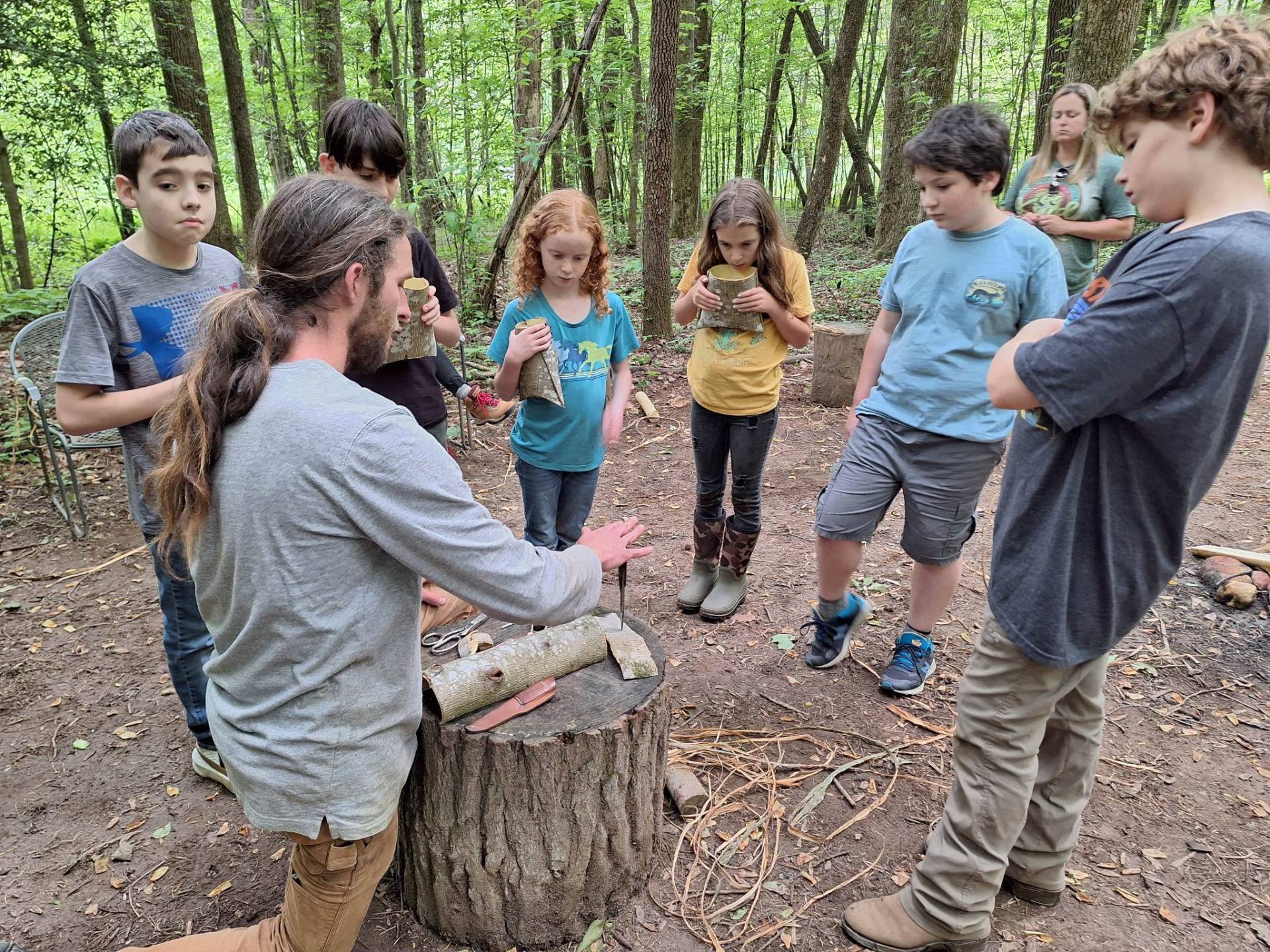 Full 2
Fill out the form below to get more information on a custom workshop for your group.
Full 2
Learn what tiny aquatic insects live in our stream bottoms and discover what they can tell us about water quality! 90-minute lesson.
Full 2
Discover the the secrets to survival in Southern Appalachia through fire-making, shelter building, foraging and more…
Spend the day learning at Ever Wilder
Our goal is to make learning about nature fun! We have a passion for educating kids about nature. We offer entirely outdoor interactive ecology programs and more for ages 5 and older.
We have a lot of options to customize a class to your group's interests. Fill out the form below and submit to receive pricing options within 48 hours.
*Our location is off the beaten path – for most programs we require parent/guardian attendance*
Kids love our activities! ⭐⭐⭐⭐⭐
We use the natural world to stimulate the innate curiosity in life.
"Our family including our 2 boys, ages 10 and 12, really enjoyed the informational hike around Caleb's property. He was full of great info. Our kids loved the part where he taught us how to make rope from tree bark. My husband and I enjoyed learning about the different edible plants and their medicinal uses. There was so much to learn! We would take another hike or class with Caleb in a heartbeat. A great way to connect with nature in a different way on our annual trip to the Georgia mountains."
Lisa, August 2021
"I brought my children, ages 8 and 10, and it was perfect for them. Caleb is extremely knowledgeable and he explained things very well. He was considerate and patient. He customized our walk to meet our interest and experience level. My daughter said she really enjoyed the walk. She asked if we could return in a different season to see different plants. I highly recommend this experience."
Maria, July 2021
Our family loved the nature walk with Caleb. He covered some native plants and medicinals, some tracking and some survival. Our sons are 9 and 5 and they enjoyed the walk as much as we did. We all agreed that we would like to return to have a more in depth session with Caleb on the areas that we enjoyed in particular. Caleb's land is beautiful and he is doing the good work of conserving and promoting native plants.
Susan, July 2021